Welcome to Website Investing Weekly, bringing you up-to-date with what's been going on in the world of website investing. If you're not already on the list to receive these updates, sign up below. You can also leave comments at the end of the post.
---
🧑‍🤝‍🧑 Fractional Ownership vs Funds
After buying 31 domain names in 31 days, I'm having to be strict with myself where I'm not allowed to buy any more until I've actually sold one. I've got a domain listed at the wholesale site DNWE, one listed at the brandable marketplace Squadhelp, I listed one on Flippa with a $99 reserve (but no takers), and have promoted one in the popular domain newsletter Domain Smoke over the last couple of days. My names are also listed on marketplaces such as Dan.com and Afternic etc.
It's occurred to me that watching drop lists, hanging out in auctions and updating listings is more of a grind than commissioning new content and buying links.
As such, two weeks ago I led with the story Group Buys for Digital Assets where I asked Twitter if partnering up with domain investors was a thing. I had a new reply a few days ago from a top investor Adam Strong:
His reply got me thinking if a fund would be more suitable for domain names instead, and I got a reply from another top investor Michael Cyger:
As a result of this, I'm now thinking that fractional ownership makes the most sense with domain names and that websites are more suitable for a fund, as they are revenue-generating assets that have far higher liquidity.
And after the podcast with Ace Chapman on Friday I'm looking forward to seeing new funds for content sites coming onto the market, hopefully in the not too distant future. Investing in these funds, instead of partnering with investors, would enable me to get out of doing website operations, and never worry about breaking a Wordpress installation again. [RP]
---
🃏 Stacking the Deck For Affiliates
It's about time somebody shuffled the affiliate marketing deck.
This business model had its debut over 30 years ago, but it took at least 4 brains and a global crisis to create an effective means for promoters and product owners to truly collaborate.
Unicorn Equity is launching an equity affiliate marketing platform that safeguards both sides of the equation. As an affiliate, Unicorn Equity gives you the chance to not only promote offers, but also to earn ownership in those companies. Affiliate compensation will be part cash and part equity, and you select the partners who best match your needs.
Roland Frasier (one of the founders) summed up his thinking on the current affiliate model stating:
While I liked getting the commission money it didn't make sense as a business model for me because I wanted to build wealth and the affiliate model as it is currently engineered is really a short term model.
For product owners, the benefits are clear. SaaS founders and software companies who need marketing assistance are ready to exchange a portion of their equity to secure a recurring revenue stream. Let's face it, most problems can be solved by throwing money at them, but business capital only goes so far. On top of that, funding future growth is expensive and extremely difficult. You're not going to compete with those who have access to the deep pockets of venture capital funds.
Businesses that choose to join Unicorn Equity will work with promoters who think like co-founders and will build loyal long-term relationships in the process.
Finally, there's a new deck order. Equity marketing has arrived. [JL]
---
SPONSORED LINK
🏗️ Niche Website Builders
Looking for a fully hands-off approach to outsourcing your content? Niche Website Builders is a marketing agency designed for content sites. Their content packages come with keyword research, formatting and uploading to Wordpress (using templates that have proven to convert) and are written by native English speakers. They also offer DFY affiliate websites.
---
💯 What's in a Domain Rating?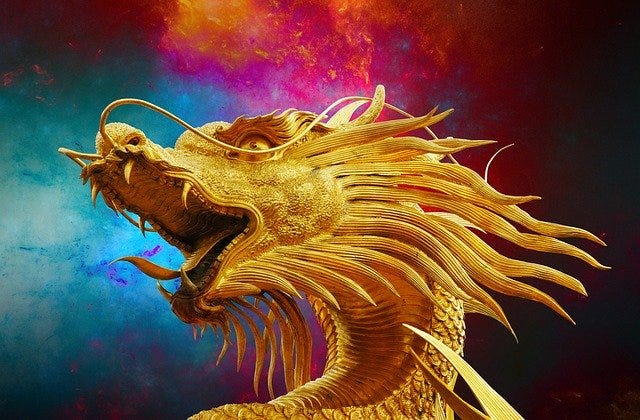 Domain authority (DA) or domain rating (DR) is a made-up metric from SEO tool companies. When you want to increase your site's domain rating, it's tempting to look at the easy options. I'm sure thousands of websites use dubious SEO services, PBN links, and other black hat means in an attempt to boost the DR of their website.
But, "here be dragons." Offers like this one proliferate on service sites like Fiverr: Guaranteed Increase Your Domain Rating Ahrefs DR 0 to 70
For most people, DR remains an important measure of a website's respectability indicator (and ability to sell guest posts!), but all it really tells you is how 'popular' a site is. It's not necessarily a measure of quality. In a recent Ahrefs post, Joshua Hardwich discussed how to increase your DR the right way.
He mentions 3 core factors to improve your DR:
The number of websites linking to you - referring domains with do-follow links

The DR of the linking domain

The number of sites each referring domain links to with at least one followed link. This is important because the more unique websites a site links to, the less "DR equity" it will pass to you
Remember that Google ranks pages not websites. Your goal should be to build links to the pages on your site that you want to rank in order to get more organic traffic. You'll only move the needle on your own DR by getting links from authoritative and high-quality websites. [JL]
---
SPONSORED AD
💪 Top Performing SEO Domains & DFY Sites
ODYS is the place for best-performing aftermarket SEO domains to build money sites out on. They also offer DFY Affiliate Sites from $2,700 for 50K words, which include keyword research, redirecting any old URLs that they can't rebuild, and one year's hosting. And they are about to launch Ready Made Sites, immediately available to purchase. Request access today.
---
📽️ Recordings from Pubtelligence
If you missed Ezoic's Pubtelligence virtual event for digital publishers and niche website owners you can access their recordings here.
🔥 ROI from Starter Sites
Check out Richard's latest article in the How to Invest in Website series on Flippa on how to generate ROI from buying a starter site.
---
😎 Publication Sponsorship
Interested in sponsoring this publication? Every update gets emailed to over 2,400 people and averages ~ 1,500 views, with click-through rates as high as 8% on links. The web version of the posts get shared and we put ad spend behind them on Facebook. Visit the sponsorship page for newsletter and podcast advertising opportunities.
---
That's it for another week, hit us up in the comments below.
Cheers!
Richard Patey & Juliet Lyall